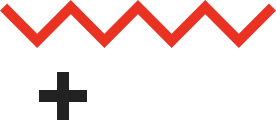 Get Active With Your
Dog
Neewa is a market leader in the design and production of premium outdoor dog gear. We exclusively use state-of-the-art materials and pride ourselves on our painstaking attention to details and quality control.
FIND YOUR GEAR BY ACTIVITY
---
FIND YOUR GEAR BY CATEGORY
---
let's learn
a little more
Everyone's life and routine has changed during the Coronavirus pandemic. We have all had to radically change the way we live, the way we do things and the way we handle ourselves when we do venture away from home. Most people are doing what they can to shelter in place and help humanity overcome this struggle, but those of us who own dogs realize that their needs remain. That dog gear still needs to get its work in, as our furry friends still need their exercise.
That's more complicated than it has been with social distancing now the norm, but it's far from impossible. Below you'll find some examples of what you can still use that dog sport gear for to get some fresh air while still social distancing with pets. All of the dog gear that's needed for these activities is available from Neewa Dogs.
You can still find trails out there that provide you with a nice, quiet run, and you can have fun on a canicross with a belt from Neewa Dogs.
Give that dog you love some much-needed physical work by bikejoring. He or she will pull and run and pant and enjoy the time under the sky.
Skijoring has been gaining popularity in recent years as a fun and challenging way to exercise with your dog. It's also a great way to bond with your pet and enjoy the great outdoors together. Plus, it's a full-body workout for both you and your dog.
Even if cross country running isn't your thing, you can still run through the emptier streets and put your dog gear to use while doing so.
While we can all still take part in these activities, and our dogs need to get out and exercise, the obvious idea to keep in mind is that social distancing with pets is still incredibly important. You'll just need to retrain yourself to avoid people and other dogs as you see them as opposed to greeting them. It feels strange, it's not what we've typically done and it's difficult at first, but we're all in this together and we all need to do this to get past this time. In the meantime, you should still take advantage of all the dog gear we have available and keep exercising responsibly – it'll do you and your dog a lot of good.
Neewa harnesses, leashes, collars and other products are durable, safe, non-allergenic, washable and stylish. All our products are designed with strong, large breeds in mind, are very versatile and can be used in a wide range of conditions, from everyday walks and runs in the park, to sled dog races in Alaska.
Once you and your dog experience Neewa products, you will never go back to your old gear!
Whether you are trekking, dog sledding, dog carting, running or riding a bicycle with your dog, or simply walking your dog, we invite you to explore our products and guides, and to ask us any questions you might have.